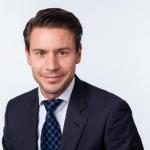 Bruno Bastit is a senior corporate governance and sustainable finance specialist at S&P Global Ratings. Prior to this, he was the founder and director of Quetzal Strategy, a global consultancy advising companies on ESG risks and shareholder communications. He worked as a senior governance advisor and Latin America Director for Morrow Sodali, the largest global independent corporate governance, proxy solicitation, investor relations, and shareholder services advisory firm. 
He was the Head of Latin America and Russia at Hermes Investment EOS, representing the UK's largest corporate pension fund and some of the world's most prominent institutional investors. He worked as a senior ESG analyst and advised senior executives and board members at companies on governance and sustainability risks. He is a member of the OECD roundtable on Corporate Governance for LATAM and worked as a member of Russia's International Monitoring Committee responsible to assess the implementation of the new governance code. As a result of his governance work in Russia and Brazil, he was nominated for the Yale University's Rising Star in Corporate Governance Award.
Bruno graduated from the University of Durham in Middle Eastern Studies, holds a Masters in International Political Economy from the University of Warwick, and is certified in Investor Relations by the British Institute of Investor Relations. Prior to joining Hermes, he worked as an ESG analyst at Innovest Strategic Value Advisors and non-governmental organizations in Latin America, Switzerland, France and Africa. He is fluent in French, English, Spanish, Portuguese and with a working knowledge of Arabic.