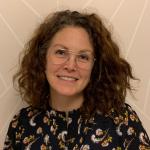 Claire Meier Underhill is the Head of Memberships & Partnerships of the Emerging Markets Investors Alliance (EMIA) and is responsible for EMIA's asset manager and asset owner relationships. She also contributes regularly to EMIA's sovereign research products. 
Claire has over 15 years' experience as a sovereign debt research analyst in both Emerging and Developed Markets. Prior to joining EMIA, she worked at Northern Trust and Allstate Investments.
Claire earned a B.A. from Smith College and received an M.I.A. from Columbia University's School of Public Affairs. She was a Fulbright Scholar in Uruguay. Claire holds a Certificate in Investment Management from the CFA UK and lives in London with her husband and two sons.