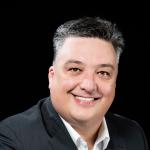 Francisco Beduschi Neto is the National Wildlife Federation (NWF) Lead in Brazil, working with the International team in the development of strategies and workplans, and is responsible for coordinating the team in Brazil, implementing the workplan, engaging the private sector and partnering with other organizations, coordinating the efforts to reach pre-competitive agreements in the private sector, and representing NWF in different forums such as the Brazilian Roundtable for Sustainable Beef – GTPS and Brazilian Coalition on Climate, Forests and Agriculture. The activities carried out by NWF are mainly focused on development of a deforestation / conversion-free cattle supply chain in Amazon, Cerrado and Chaco. Moreover, along with Amigos da Terra, NWF coordinates the Indirect Supplier Working Group (GTFI), a multi stakeholder group that aims to advance monitoring and traceability solutions for indirect suppliers.
His prior experience is as Coordinator for Sustainable Agriculture at Instituto Centro de Vida – ICV, a Brazilian NGO, where he was responsible for the implementation of the Novo Campo Program which stablished a sustainable production protocol for beef in Amazon.
Francisco Beduschi graduated in Agronomy with specialization in Animal Production and has an MBA ( Agricultural Commodities Market ), both by Escola Superior de Agricultura Luiz de Queiroz, ESALQ - USP and has completed the Environmental Leadership Program from Berkeley, University of California.