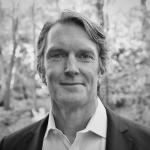 Jake Gearhart is Co-Chair Enhanced Labeled Bonds Campaign at the Emerging Markets Investors Alliance. 
Jake spent 25 years with Deutsche Bank originating, structuring, executing and placing bonds, loans and structured finance across sectors and credit ratings. Jake built market leading teams in both the U.S. and Asia Pacific. He was most recently Chairman of Emerging Markets Syndicate and Head of Latin America Debt Capital Markets (DCM). He led a team focused on originating and executing bond transactions and managing liability and bridge loans for sovereigns, corporates and financial institutions in Latin America, as well as teams in Latin American, Asia, Central and Eastern Europe, and Middle East and Africa handling the placement of bond transactions for issuers.
Prior to that, Jake was Co-Head of the Asia Pacific Financing and Solutions group in Asia within Deutsche Bank's investment banking division. He led a product agnostic financing team of professionals across nine countries offering services of the Debt Capital Markets, Leveraged Debt Capital Markets, Structured Finance and Corporate Derivatives groups. Before taking on that role, he served as Head of Debt Syndication and Origination for Asia Pacific which built on his early responsibilities as Head of the Asia Debt Syndicate business. In this capacity, he managed a team of debt originators across seven countries and a bond syndication team with desks in Singapore, Hong Kong, Tokyo, Sydney and Taipei.
Earlier in his career, Jake executed sovereign, financial, corporate and project finance bonds as well as liability management transactions for developed and emerging market issuers as well as placing catastrophe-linked bonds, reinsurance sidecars and structured credit. He also traded financial institution bonds and worked in FIG DCM covering banks, insurance and consumer finance companies and pioneered the development of GIC/FA-backed bonds.
During his career, Jake led hundreds of debut bond transactions and pioneered innovative structures that have opened the capital markets to a broader universe of borrowers. He has led the financing for LBOs within the energy and technology sectors, ESG financing within consumer finance and renewables, senior, subordinated and junior subordinated bank debt over multiple jurisdictions, hybrid capital for industrials and conglomerates, project finance in the energy sector and Islamic and conventional and local currency financing for sovereigns the world-over. His teams have won accolades for their outstanding performance including Asia High Yield House 2017 (IFR) and Emerging Markets Bond House of the Year 2016 (The Asset) among many other deal-specific awards.