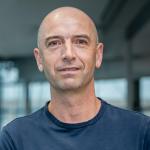 Josh Lepawsky is a Full Professor of Geography at the Memorial University of Newfoundland. He researches the geographies of discards as well as those of maintenance and repair. He is fascinated by connections between geography and technology, a theme he pursued in both his postgraduate degrees. His research involves mapping the international trade and traffic of electronic waste.
Today's discards are synthetic, heterogeneous, and entail high degrees of indeterminacy around their mitigation or remediation. Maintenance and repair, although essential to the smooth functioning of socioeconomic life, have until quite recently, been relegated to the margins of social science research.
Recently, he began turning his attention to a related set of research interests on the prospects and challenges of 'fair' or 'ethical' trade in rubbish electronics and recycling. 
He is the author of Reassembling Rubbish (2018, MIT Press).