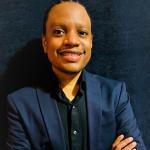 Marc Pongnon is IT Program Manager at the Emerging Markets Investors Alliance. In this role, he oversees operations and major projects. Marc is a results-oriented executive who has held leadership roles for two decades in both the for-profit and non-profit sectors. 
Before joining the Alliance, Marc was a Program Manager at Landmark Worldwide, a global leader in the personal and professional growth industry. At Landmark, he managed the firm's largest revenue generation division in New York. Between 2015 and 2017, Marc exceeded sales targets for twelve consecutive quarters. He also trained and advanced over 1,200 participants in Landmark's flagship leadership course. 
Prior to Landmark, Marc served as Deputy Director of Data and Accountability at the New York City Department of Education (DOE), where he developed data tracking methods for over 40,000 clients and implemented critical data procedures which led to multi-million dollar increases in funding. At DOE, his work helped the Office of Adult Education move from an underperforming department to exceed federal educational targets. 
Marc has also worked as Assistant Director at Sponsors for Educational Opportunity, where he managed data collection, tracking, and reporting; authored reports correlating hundreds of students' academic data; and helped redesign the recruitment process such that the number of applicants increased by over 300 percent. Marc has served as a consultant at the Haitian American Alliance researching strategies for developing an effective workforce development program, focusing on Haitian youth aged 18 to 25.
Marc earned his a Bachelor's of Business Administration from Baruch College's Zicklin School of Business and a Master's degree in Urban Policy Analysis and Management from the Robert J. Milano Graduate School of Management and Urban Policy at the New School University.