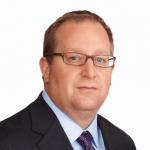 Michael Cirami is a vice president of Eaton Vance Management, co-director of global income and portfolio manager on Eaton Vance's global income team. He is responsible for leading the 55-person global income team, as well as for buy and sell decisions, portfolio construction and risk management for the firm's global income strategies. Michael focuses on emerging Europe, the Middle East and Africa. He joined Eaton Vance in 2003.
Michael began his career in the investment management industry in 1998. Before joining Eaton Vance, he was employed at State Street Bank in Boston, Luxemburg and Munich, and with BT&T Asset Management in Zurich.
Michael earned a B.S., cum laude, from Mary Washington College and an MBA with honors from the William E. Simon School at the University of Rochester. He also studied at WHU Otto Beisheim School of Management in Koblenz, Germany. He is a member of the Boston Security Analysts Society, the Boston Committee on Foreign Relations and the Ludwig von Mises Institute. He also serves as a board member and chairman of the investment committee of the Boston Civic Symphony and the University of Mary Washington Foundation. He is a CFA charterholder.