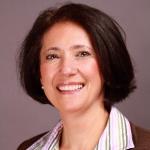 Sherin is Director of the Technology, Media and Telecommunications (TMT) Program and Director of the Financials Program at the Emerging Markets Investors Alliance.
With a deep background in research and portfolio management, Sherin expanded geographic coverage and industry sector coverage at Deutsche Bank as an emerging markets (EM) equity analyst, at Citi as the private bank's EM Equity Strategist, and at Barclays as head of client portfolio management where she participated in the CIO's committee to develop the market outlook for institutional and private clients. 
Sherin is a passionate advocate for private capital's role in achieving the UN's Sustainability Goals. She has solved challenges for start-up and early-stage firms during comprehensive engagements with impact entrepreneurs. She also speaks on ESG and impact investing topics at her alma maters. 
Sherin earned a B.S. in Economics from the University of Pennsylvania, an M.B.A. from The Wharton School, where she was a Government Business Fellow, and an M.A. at Johns Hopkins' School of Advanced International Studies (SAIS), where she focused on Asian Studies.