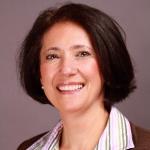 Sherin serves as Director at Emerging Markets Investors Alliance, where she focuses on TMT and Financial Services advocacy.
With deep background in research and portfolio management, Sherin expanded geographic coverage and industry sector coverage at Deutsche as EM equity analyst, at Citi as the private bank's EM Equity Strategist and at Barclay's as head of client portfolio management where she participated in the CIO's committee to develop the market outlook for institutional and private clients. Prior to re-launching with JPMorgan, Sherin solved early stage /start-up challenges during comprehensive engagements with impact entrepreneurs.  
Sherin completed graduate work at Wharton (MBA,) as a Government Business Fellow, and Johns Hopkins-SAIS (MA), as an Asian Studies major. Sherin advocates for private capital's role in achieving the UN's Sustainability Goals.  With that end in mind, she is an invited speaker on ESG and impact investing topics hosted by her alma maters.