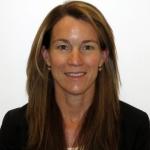 Abby McKenna is Senior Advisor to the Emerging Markets Investors Alliance.
Abby has over 25 years of investment experience. Abby was formerly the head of the Emerging Markets Debt (EMD) group at Morgan Stanley Investment Management (MSIM).  There, she was responsible for managing all assets, investment team members and business aspects of MSIM 's multi-billion dollar EMD business. While at MSIM, Abby developed, launched, and managed the first U.S. closed-end fund listed on the NYSE to invest principally in emerging market debt in local currencies. In addition, Abby was a member of MSIM 's Alternative Asset Classes Allocation Committee charged with determining relative value and allocations across a broad range of alternative asset classes including real estate, loans, currencies and commodities and of MSIM 's Fixed Income asset allocation committee charged with determining sector allocations across all fixed income asset classes for total return portfolios.
Abby earned a B.A. in International Relations from Georgetown University and holds a Chartered Financial Analyst (CFA) designation. She was previously the Chairperson of the Emerging Market's Creditors Association and a board member of the Emerging Markets Traders Association.