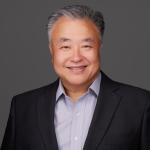 Alex Kwok serves as Managing Director and Chief Financial Officer for the Emerging Markets Investors Alliance. 
Alex has over 22 years of experience in senior finance roles supporting many large enterprises across Asia, including North Asia CFO for Visa International, Finance Director Google China, Global Finance Director and Business Partner to Dell's Chief Marketing Officer, Chief Accounting Officer and Senior Director for Motorola China. Most recently he was the Head of Financial Planning and Analysis (FP&A) for Galaxy Entertainment Group, one of the largest integrated resort and hospitality operations in Hong Kong, South East Asia, Singapore, and the West Coast of the United States.
Alex was a commissioned U.S. Naval Officer achieving the rank of Lieutenant Commander in 9 years. He served onboard USS Curts FFG-38 and was deployed to the Persian Gulf twice during this assignment. In 1989, he was ordered to Singapore as Supply Officer for Naval Regional Contracting Center and was attached to the Defense Attaché Office / US Embassy Singapore during Desert Shield/Desert Storm Operations. His last assignment was to Naval Submarine Base at Kings Bay, Georgia where he was responsible for over 350 civilian employees in support of base operations.
A graduate of New York University (NYU) with a Bachelor's degree in Economics, he has an MBA from Drexel University in Philadelphia PA. He attended Naval Supply Corp School in Athens, Georgia, and Naval Postgraduate School Monterey CA for financial management. He retired from the U.S. Naval Reserves in 2006. He has been married to Wendy for 32 years, and they have two grown sons, Zac and Wes.