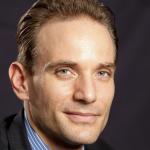 Alex Schay serves as Director at the Emerging Markets Investors Alliance. 
Ales has over 20 years of experience identifying and valuing investment opportunities in developing markets.  Prior to joining the Alliance Alex served as Managing Director at Ultima Thule (UT), an equity research firm covering Frontier markets, with a special emphasis on analyzing political and corporate governance risks. Alex also served as lead EM Finance Director and Chief Risk Officer for WK Associates, an energy and industrial materials company that he co-founded in 2002. Previously, Alex worked at Credit Suisse with the Global Financial Strategies Group where he authored reports and supported the implementation of CS's firm-wide valuation initiative. 
Alex earned both an MS in Risk Management and an MBA from the New York University Stern School.