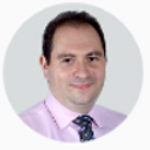 Organization
Senior Advisor
Biography
Daniel Volberg is a Senior Advisor to the Emerging Markets Investors Alliance.
Dan was formerly the Chief Economist on Lazard's Emerging Markets Debt Team.  There he was responsible for the macro research function, including assessment of the global macro and EM country macro and market dynamics.  He was the representative of the research team on the EM Debt investment committee that made capital allocation and country selection decisions for Lazard's multi-billion-dollar Emerging Markets funds.  As a member of the investment committee, he made investment decisions across asset classes in Emerging Markets, including currencies, hard currency denominated debt, local currency bonds and derivatives like CDS, local rates swaps and currency options.
Dan has over 15 years of investment and markets experience.  Prior to joining Lazard in 2016, Daniel was an International Economist at Lord Abbett and a Latin America Economist at Morgan Stanley.  He holds a Ph.D. in Economics from New York University and both a B.Sc. in Math and a B.A. in Economics from the University of Chicago.