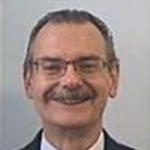 David Beers is Co-Chair of EMIA's Enhanced Labeled Bonds Campaign, where he focuses on engagement with sovereign issuers.
A UK-based economist and credit analyst, David's career spans the public, private and non-profit sectors. Between 2014 and 2021, he was special adviser to the Bank of England's International and Markets Directorates, working on IMF, China, Euro Area and sovereign debt policy issues, as well as a member of the Bank's Credit Ratings Advisory Committee, which reviews credit ratings assigned to its financial counterparties.
In 2012, David was appointed special adviser to Governor Mark Carney at the Bank of Canada for a two-year term, working on financial stability and monetary policy issues. At the same time, he developed the BoC-BoE sovereign default database, which quantifies defaults on all sovereign debt owed to official and private creditors since 1960. He continues to oversee the project's data and published research, which are updated annually.
From 1993 through 2011, David led S&P Global's team of analysts responsible for sovereign, supranational and international public finance credit ratings, a period when issuer coverage and demand for the group's research both grew sharply. Earlier, he worked as an international economist Bankers Trust and at Salomon Brothers.
David holds a M.Sc. from the London School of Economics and Political Science and a B.A. (Phi Beta Kappa) from the University of Virginia. Alongside his work at EMIA, he is a Senior Fellow at the Center for Financial Stability in New York.