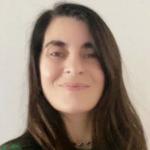 Eva Sanchez-Ampudia is Director of the Enhanced Labeled Bonds Campaign at the Emerging Markets Investors Alliance.
Eva worked for 15 years at JP Morgan, Citi, and Chemical Bank as a sell-side sovereign analyst with a focus on Latin America and Eastern Europe, Middle East, and Africa (EEMEA). She was part of a group of economists and fixed income strategists responsible for conducting economic and political analysis of emerging market countries. In this role, Eva also identified investment opportunities in sovereign debt, currencies, and local debt markets. She contributed to research publications, participated in client conferences and panels, and engaged actively with investors, government officials, think tanks and IFIs. 
Eva holds a master's degree in international affairs from Columbia University and a bachelor's degree in economics from Universidad Complutense de Madrid.