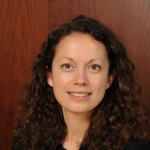 Guilia Pellegrini is a Member of the Board of Directors of the Emerging Markets Investors Alliance.
Giulia is a Senior Portfolio Manager for Emerging Markets Debt at AllianzGI, where she focuses on emerging markets sovereign debt strategies and sustainable investing. She is also an adviser to the London Stock Exchange as part of its Sustainable Bond Market Advisory Group.
Prior to joining AllianzGI, she was Head of Sustainable Emerging Markets Debt Investing at BlackRock from 2015 to 2020. Giulia was previously Chief Economist for Sub-Saharan Africa in J.P. Morgan's Emerging Market Research team in London and Johannesburg and an Economist at the World Bank in the Africa Finance and Private Sector Development Department in Washington, D.C. Giulia started her career as an Economist at the Debt Management Office of the Federal Republic of Nigeria in Abuja.
Giulia earned master's degrees in Development Economics and in Econometrics from the University of Oxford, St Antony's College and from Birkbeck College, as well as a B.Sc. in Economics from the School of Oriental and African Studies – University of London. She is also a Trustee on the board of the Peaceful Change Initiative, an NGO focused on conflict resolution and long-term peacebuilding in some of the world's most challenging conflict areas.