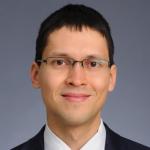 Jan Berthold is a sovereign analyst in the Emerging Markets Debt Team at Fidelity International in London. He focuses on analyzing sovereigns in Africa, the Middle East, and the countries of the former Soviet Union. In addition, he is responsible for African and Middle Eastern banks and various quasi-sovereign issuers. He is developing both hard- and local-currency investment strategies. Jan has been in this role since 2015.
Prior to his current position, Jan analyzed Asian and developed-markets sovereigns and banks. He joined Fidelity International in 2012, and has been based in both London and Hong Kong.
Jan is a CFA Charterholder. He holds an MSc in Accounting & Finance from the London School of Economics, and a BSc in Management from Warwick University.