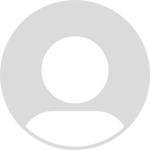 Jim is an experienced emerging markets professional who is also actively involved in non-profit work.
From 1999 to 2021, he worked at Wellington Management, where he founded and led the firm's
emerging markets debt (EMD) effort. During his tenure, he built out a suite of EMD products, led a team
of 35 professionals, grew assets under management to over $35 billion, established an ESG approach,
and achieved top quartile investment performance. Jim served as a co-director of fixed income from
2009 to 2013 and was a member of several committees, including the Executive Committee, the
Incentive Compensation Committee, the Fixed Income Review Group, and the New Partner Advisory
Committee. He also led key strategic initiatives including ones to formalize investment philosophies and
processes across fixed income approaches, revamp the firm's overall investment platform, and elevate
investor development efforts.

Prior to Wellington, Jim was a portfolio manager at Baring Asset Management (1997-1999) and an
analyst and portfolio manager at Fidelity Management (1989-1997). His non-profit work includes
serving as a board member for the Wellington Foundation and as an underwriter and board member for
EMpower. He has a BA in economics from Pomona College, an MBA from the University of Chicago
Booth School of Business, and a Charter Financial Analyst designation. He lives in Wayland, MA with his
wife, Lisa, and has two grown children and two black labs.