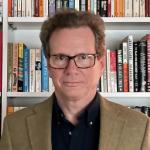 Lars Schonander is the Program Director for Utilities and Infrastructure at the Emerging Markets Investors Alliance.
Previously, Lars Schonander had a long career in emerging markets as an economist, equity research analyst and portfolio manager. Lars has had exposure to a wide range of sectors and industries. From a geographical perspective, Lars has mostly worked in the Latin American markets and has lived in Mexico, Peru and Venezuela. Most recently, Lars Schonander was a portfolio manager at Moore Capital, managing a long/short equities portfolio. 
Lars Schonander has an economics degree from the Stockholm School of Economics and an MBA from the Haas School of Business at the University of California, Berkeley. He is currently based in New York.