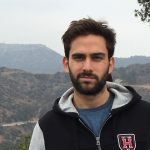 Lucas Nesci is the Technology Lead at the Emerging Markets Investors Alliance.

Since early 2015, Lucas has been supporting the Alliance in website, platform, and other IT related matters. He has been working with Drupal and the LAMP stack for more than 10 years, integrated hundreds of third-party systems and developed and supported dozens of sites from all around the world.
Lucas earned a B.A. in Systems and Computing from Pontificia Universidad Catolica, Argentina.