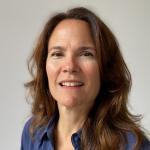 Maria Tinedo is Director of EMIA's Financials and TMT Programs. 
Previously, Maria worked as a financial analyst and portfolio manager for over 25 years based in New York, covering all emerging markets. She worked at Principal Asset Management, Citigroup Asset Management, Newgate Capital, and Deutsche Bank. Over her career, she has covered all sectors in most emerging markets. More recently, she was responsible for coverage of the financials and energy sectors while she co-managed a large EM equity portfolio. 
Maria got involved in ESG 8 years ago and actively participated in introducing ESG into Principal's investment process. She participated in numerous ESG workshops as an investor and recently completed Cambridge's Circular Economy and Sustainability Strategies Course.
Maria is an Advisory Board Member of OHMRESEARCH and a Board Member of Dribbli and the International School of Florence.
Maria holds a master's degree in economics and finance from University of Warwick, an MBA from IESA, and a bachelor's degree in industrial engineering from Universidad Catolica Andres Bello in Caracas, Venezuela. She is a native of Venezuela.