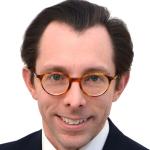 Marshall Stocker is a Member of the Board of Directors of the Emerging Markets Investors Alliance.
Marshall is the Co-Head of Emerging Markets and portfolio manager on the Emerging Markets team at Morgan Stanley Investment Management. He is responsible for co-leading the team of investment professionals based in Boston, Washington, D.C., London, and Singapore, as well as for buy and sell decisions, portfolio construction, and risk management for assets in emerging and frontier markets. He joined Eaton Vance in 2013. Morgan Stanley acquired Eaton Vance in March 2021. Marshall began his career in the investment industry in 1999.
Before joining Eaton Vance, he served as co-founder and managing member of Emergent Property Advisors, LLC. Prior to that, Marshall was a portfolio manager with Choate Investment Advisors and Sanderson & Stocker. Marshall earned a B.S. and an M.B.A. from Cornell University, where he was a Park Leadership Fellow, and a Ph.D. in economics at Universidad Francisco Marroquin. He also holds the Chartered Financial Analyst designation.