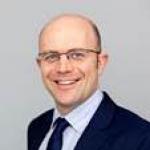 Michael is currently with the Children's Investment Fund Foundation. Prior to this he was a portfolio manager, investment specialist and strategist in the Global Emerging Market Debt team at Investec Asset Management. He was responsible for managing the Emerging Markets Blended Debt Strategy and Emerging Markets Multi-Asset Strategy. He was also responsible for Latin American regional and Top-Down asset allocation research and generating trade ideas including top-down/global themes and quantitative modelling.
Prior to joining Investec Asset Management, Michael worked at Amiya Capital, a global/emerging market hedge fund where he worked with the fund's CIO on economic research and their FX and rates overlay. Prior to that, he was an emerging market economist and strategist at Standard Bank, London. Prior to Standard Bank, he spent two years working as a technical advisor to the Budget Office, Nigerian Ministry of Finance.
Michael graduated with a Master of Philosophy in Economics (distinction) and a first class Bachelor of Arts (Hons) in Philosophy, Politics and Economics, both from the University of Oxford.