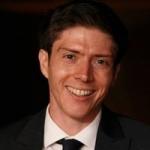 Patrick O'Connell is an Executive Fellow and Chair of Private Sector Programs at the Emerging Markets Investors Alliance (EMIA).

Patrick joins EMIA on a volunteer basis from AllianceBernstein where he is a credit analyst with the Fixed Income Global Credit Research team and is based in New York. He focuses on emerging market opportunities in Latin American countries. Prior to joining AllianceBernstein, Patrick was a desk analyst at UBS Investment Bank, where he helped to allocate capital on the trading desk. Prior to that, he spent summers at Merrill Lynch and a midsize nonprofit.

Patrick earned a B.S. in accounting and finance from Villanova University and holds a Chartered Financial Analyst (CFA) designation.