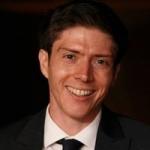 Patrick O'Connell is an Executive Fellow overseeing Private Sector Programs at the Emerging Markets Investors Alliance. In this role, he directs a team that plans and executes the Alliance's education and engagement focused on improving governance and sustainability in the private sector.
He joins us on a volunteer basis from from AllianceBernstein where he is a credit analyst with the Fixed Income Global Credit Research team and is based in New York City. He focuses on emerging market opportunities in Latin American countries. Prior to joining the firm, O'Connell was a desk analyst at UBS Investment Bank, where he helped to allocate capital on the trading desk. Prior to that, he spent a summer at Merrill Lynch and another at a midsize nonprofit.
O'Connell holds a bachelor of science in accounting and finance, magna cum laude, from Villanova University and is a CFA charterholder.