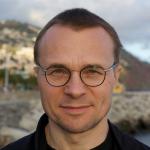 Pavel Laberko is Director of Corporate Research, Director of the Extractives Industries Program, and Director of the Carbon Transition Initiative at the Emerging Markets Investors Alliance. 
Previously, Pavel was a fund manager at Union Bancaire Privee (UBP), where he launched and managed regional and global equity portfolios focused on emerging and frontier markets. At UBP, Pavel also led and contributed to projects focused on ESG integration and impact investing, including launching global and emerging markets impact funds. Before UBP, he worked as head of research at various asset management firms, recruiting and leading teams of analysts. Earlier in his career, Pavel worked in financial planning and analysis at several multinational corporations. 
Pavel earned an M.S. in Physics and an M.P.A. from the University at Albany, State University of New York. Pavel holds a a CFA UK Certificate in ESG Investing.