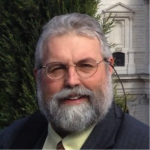 Ric is Executive Director at MSCI ESG Research, which acquired GMI Ratings in 2014. Ric was named one of the top individual analysts in corporate governance by respondents to the Thomson Reuters Extel 2013 global survey, who also named GMI Ratings the top firm for independent governance research.   Ric has been a guest speaker and panelist at numerous corporate governance, ESG and responsible investing conferences and meetings throughout the United States and Europe. He has written extensively on the subject of investing in corporate governance and ESG.

   In his role at GMI Ratings Ric was the chief architect of the GMI Analyst platform and led the development of GMI's ESG and corporate governance ratings model. Ric has helped design and develop software and database solutions for some of the world's largest asset owners and managers. He has provided training and support in the use and application of ESG, corporate governance and accounting integrity analysis for investment analysts and D&O Liability underwriters all over the world.   

Ric has been involved with corporate governance and ESG research full-time since 1996. Prior to the founding of The Corporate Library he was the Chief Information Officer of Lens Investment Management, and worked closely with that firm's British partner, the Hermes Focus Fund (formerly Hermes Lens). Before this he was active in the fields of computer consulting and computer-based graphic design, and worked as a consultant for The Corporate Library's predecessors, Lens Investment Management and Institutional Shareholder Services, beginning in 1989. 
   Ric is a former trustee of Spring Harbor Hospital, a public non-profit psychiatric hospital serving southern Maine, and NAMI Maine, the Maine affiliate of the National Alliance for the Mentally Ill.