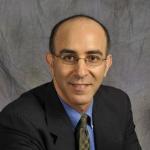 Roger Scher is a Managing Director and Head of Public Sector Programs at the Emerging Markets Investors Alliance (EMIA). He is also Director of EMIA's Debt and Fiscal Governance Program and Director of EMIA's Sovereign Research.  
Roger is a long-time sovereign and country risk analyst and manager with broad experience in making advance calls on country risk in emerging markets. As the Global Head of Country Risk at G.E. Capital, Roger developed a country risk scorecard to rank countries in order to assess risk appetite and support leadership decision-making. He led the Americas Sovereign Ratings Group at Fitch Ratings as a Managing Director. Also during his career, he was posted as a Foreign Service Officer to the U.S. Embassy in Venezuela, worked at the Federal Reserve Bank of New York, and was the Country Risk Manager for the Americas at the Bank of Tokyo-Mitsubishi. 
Roger is also a writer and educator. He is co-author of the white paper, Ten Point Plan: Strategic Planning for the United States. Roger teaches in the Master's program at the Center for Global Affairs at New York University, having rolled out a course called Country Risk Analysis and Management. Roger was the faculty's choice to head up the Global Economy concentration. Roger also taught full-time at the School of Diplomacy, Seton Hall University, and lectured at the Johns Hopkins University School of Advanced International Studies. 
Roger earned a B.A. in Political Science from Tufts University, an M.B.A. in Finance from The Wharton School, and an M.A. in International Relations from the Johns Hopkins University School of Advanced International Studies.