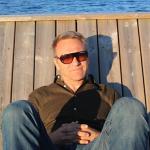 Stephen Bailey-Smith has worked in finance since 1992 and joined Global Evolution in 2016.
Stephen is Senior Economist and Investment Strategist at Global Evolution. Stephen has many years of experience analyzing emerging and frontier economies and markets and is recognized as a leading authority on the African financial market, where he has overseen rapid development in recent years.
Prior to joining Global Evolution, Stephen served as Head of Research and Strategy for Africa at Standard Bank for almost 10 years. He has held previous positions in economics and strategy at ING Bank, the independent research house IDEAGlobal, and Dun and Bradstreet Ltd.
Stephen holds a Master of Arts in Development Economics from the School of Oriental and African Studies at the University of London and a Bachelor of Arts in Economics from the School of African and Asian Studies at Sussex University. He was also a researcher at the Overseas Development Institute and a guest lecturer in the Ethics of International Aid at Surrey University.