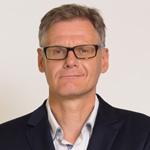 Uwe Schillhorn is Director of the Health, Education, and Human Rights Program in the Public Sector Group at the Emerging Markets Investors Alliance.
Uwe has held investment leadership roles for over 20 years in developed and emerging markets across a broad range of asset classes in public and private markets. Serving as Chief Investment Officer for Principal Financial Group's Latin American business he was based in Chile and has traveled extensively throughout Latin America. He served as a board member of a public pension fund in Chile and on the investment council of a private pension fund in Brazil. 
Prior to this work in Latin America, Uwe was Head of Emerging Markets Debt and Global Fixed Income portfolio manager at UBS Global Asset Management in Chicago. 
Uwe has written about emerging markets investing in various textbooks edited by Frank Fabozzi.
Uwe studied law and economics in Freiburg, Germany and Madison, Wisconsin. He earned a Bachelor's Degree and a Master's Degree in Economics from the University of Freiburg in Germany and a Diploma in Corporate Governance from the Universidad Católica de Chile. UWE also holds a Chartered Financial Analyst (CFA) designation. Uwe has worked and lived in five countries. His volunteer interest has been in children and education.