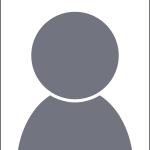 Voon Wong is an Executive Fellow at the Emerging Markets Investors Alliance where he is responsible for business development in Asia.
Voon is Managing Director for Institutional Equities at Maybank Securities in San Francisco. While based in China from 2015 to 2017, he also served as Maybank's Head of Institutional Equities for Greater China. Prior to this, Voon served in senior equity sales roles at Nomura Securities, Lehman Brothers and ABN Amro. For most of his career, he has focused on the Asian markets. 
Voon holds a B.S. from Yale University and has studied molecular biophysics and biochemistry at the Ph.D. level at the University of California, Irvine.