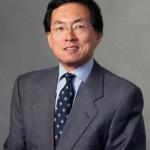 William Woo serves as Director at the Emerging Markets Investors Alliance. 
William has 25 years' experience in investment management including a decade focused on emerging market corporate bonds. As a Senior Analyst at Pioneer Investments ($250 billion assets), he worked on the Global Fixed Income and International Equity portfolio management teams in Boston and Europe. He served as a Coordinator of Emerging Markets Credit on the US Credit Research Committee. 
Previously, William worked at Advent International, a global private equity firm where he worked on buyout and growth capital deals, and he was also a Partner at two new investment funds that he helped to launch, both targeting smaller middle-market companies, particularly those owned and/or operated by minorities/women in low-income zones. William is currently a consultant with Walbridge Partners. 
He received a BA from Columbia University and an MBA from the Wharton School of Business at the University of Pennsylvania.