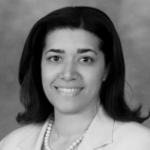 Erica Westenberg is a lawyer and focuses on good governance and transparency in the extractives. She is Senior Governance Officer at the Natural Resource Governance Institute (NRGI), where she manages NRGI's governance programs and leads the organization's global EITI engagement. She provides technical assistance in resource-rich countries worldwide on issues ranging from beneficial ownership to contract transparency.
Prior to joining NRGI, Erica was in the energy and infrastructure group at Skadden, where she managed project finance transactions in the areas of energy and natural resources, infrastructure, and public-private partnerships.
Erica holds a J.D. from Harvard Law School, a M.Sc. in development management from the London School of Economics, and a B.A. in government from Harvard College.