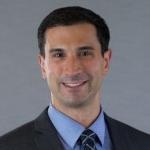 Ken Colangelo, CFA serves as a Vice President at the Emerging Markets Investors Alliance.
Ken was an EM Strategist with Greylock Capital Management, LLC where he served as the dedicated ESG analyst. Ken developed and maintained of Greylock's ESG-integration strategy, in-line with their distressed and event-driven fixed income strategy. 
With over a decade working in emerging market fixed income, Ken primarily focuses on investments in some of the least developed economies to access the international capital markets and believes mobilization of private credit is essential to achieve the UN's Sustainability Goals. 
Prior to joining Greylock, Ken worked as an EM Economist in the Global Economics Department at AllianceBernstein, where he oversaw frontier sovereign credit. He has a BS from Cornell University and has obtained the Chartered Financial Analyst® (CFA®) designation.